Lesley Michaelis joins Quantum Plus
Published on: 28 November 2014
By:

Senior Consultant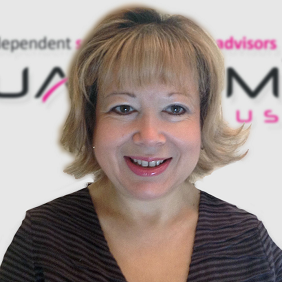 With the speed of technical change driven by aspects such as social media, cloud-based technology and mobile, it is imperative that IT can meet the changes required by the business and that IT becomes an enabler, rather than an inhibitor, to meeting the business challenges. The pressure on IT departments to be agile, flexible and to drive innovation and new ways of working is enormous. With the complex mix of outsourced services, suppliers and in-house delivery teams across many companies today, only those with empowered and collaborative end to end seamless delivery teams will be able to step up to meet this challenge. There is immense pressure for suppliers to meet the demanding requirements and to change embedded ways of working to deliver what is being requested.
Whilst this may seem, from the customer's perspective, something that all suppliers should be able to do, in reality the contract, commercial model and overall relationship can sometimes actually make this very difficult.
Quantum Plus conducts leading edge work in this area, facilitating Service Health Checks on contracts and working collaboratively with clients to evolve their supplier relationships. This ensures the best value from outsourcing contracts, enabling competitive advantage across the entire IT supply chain.
Further adding to Quantum Plus's leadership position in sourcing advisory excellence, we are pleased to announce that Lesley Michaelis has recently joined Quantum Plus, bringing with her extensive knowledge of all aspects of outsourcing and delivery.
"We are delighted that Lesley has joined us at Quantum Plus, complementing our existing senior consulting team with her own blend of both supplier and client side skills across a diverse range of industry sectors" says Angela Wyatt, Managing Director at Quantum Plus.
Lesley has more than 28 years' experience in leadership roles for both blue-chip companies and leading outsourcers which gives her a full appreciation of both sides of the relationship and the know-how to drive the best possible outcomes.
With global experience across multiple industry sectors and within emerging markets, Lesley has particular expertise in cultural alignment and offshoring, securing the best value service from suppliers, facilitating supplier collaboration and building a "one team approach" to achieve improved business and service outcomes.