Peter Nowottny joins Quantum Plus
Published on: 19 January 2015
By:

Senior Consultant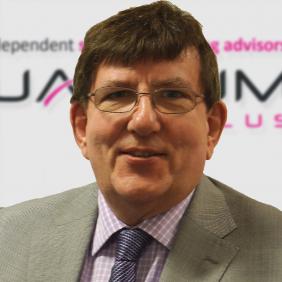 All too often in our work as sourcing advisors, we come across disappointing sourcing relationships with 'SLAs at Green' but 'Relationship at Red'. We will probably hear comments along the lines of "I guess the service is more or less OK, but where is all that innovation and added value we expected?"
So how can you avoid this depressing situation and end up instead with an exemplary sourcing partnership which is widely recognised internally and externally as delivering significant business benefit?
In our experience, the key is to start by clarifying and prioritising your own functional objectives and those of your business customer, and then identifying exactly what 'added value' you expect from your sourcing partner along with exactly how this will be achieved. Next, select your supplier carefully to ensure they have real market-proven capability to deliver this added value to similar clients, and then set up the right contractual arrangements and performance incentivisation framework to include both the stick and carrot. Finally, set out from the start to build and maintain a positive relationship oriented around delivery of added value.
At the heart of your relationship management framework should be a value assessment process which quantifies and monitors the actual value being delivered from the relationship against (realistic but stretching) targets which are set in light of what is currently being achieved in other market best practice sourcing relationships, albeit adjusted to take account of your own specific opportunities and constraints. These 'added value' targets should be broken down by the various potential areas of outsourcing value - including reduced unit costs, standardisation, shared service centre rationalisation, productivity and efficiency improvement, introduction of new technology, and identification and accelerated delivery of high-ROI business projects.
More often than not, closing the 'value gap' and achieving the full potential of the relationship will require a shift of emphasis away from simple unit cost reduction towards 'working smarter' with an increase in the levels of innovation, service transformation and business transformation. It will usually need a step-change in the effort spent on building and maintaining a positive 'outward-looking' partnership relationship, coupled with a relentless focus on jointly identifying, achieving and sharing the significant added value which should be the hallmark of every sourcing relationship.
Quantum Plus is passionate about unleashing the full potential value available from external sourcing relationships. Whether it be helping to structure the initial arrangement, conducting a Service Health Check to independently assess the current status of your current arrangement and recommend future direction, providing skilled resources to supplement your internal capabilities or to perform Managed Services, Quantum Plus empowers our clients to achieve cost effective service delivery excellence as well as gain the full value potential from their suppliers.
Further adding to Quantum Plus's leadership position in sourcing advisory excellence, we are pleased to announce that Peter Nowottny has recently joined Quantum Plus as a Non-Executive Director and Sourcing Specialist.
Peter is a well-known figure within the sourcing industry. After learning the outsourcing business while a senior manager with the service provider EDS, Peter set up Orbys as an independent sourcing advisory firm to advise clients and level the playing field with experienced service providers.
Over his 25 years working as an independent sourcing advisor, Peter has led more than 50 successful sourcing advisory assignments across multiple market sectors and geographies and covering a wide range of ITO and BPO service lines including, most recently, Legal Process Outsourcing. Peter has developed a range of innovative approaches to ensure maximum value delivery from best practice sourcing relationships.
"We are delighted that Peter has joined us at Quantum Plus, complementing our existing senior consulting team" says Angela Wyatt, Managing Director at Quantum Plus. "Peter has unrivalled experience of successfully developing and implementing sourcing strategies, sourcing arrangements and relationship management frameworks which drive out the full potential value available from a best practice sourcing relationship."