Darren Glasgow joins Quantum Plus
Published on: 2 October 2015
By:

Senior Consultant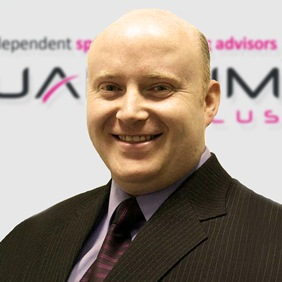 Is the IT department becoming surplus to requirements?
With the recent proliferation of cloud services and many technology services now being contracted directly by the business, IT functions are having to justify their existence. Business users are often well informed about the functionality they need and where they can procure it directly. Combine this with IT departments which are often seen as "utilities" and it is a signal that IT needs to consider the value it delivers to business partners. Which services should IT be delivering internally and which services are better delivered by someone else?
To answer this, the organisation needs to consider what it uses technology for. Is technology simply a utility? Does it predominantly support back office functions such as Human Resources and Finance? Or is technology essential to business operations, either in terms of enabling business processes or as a key part of the products and services being delivered to customers? Answering these questions justifies the value of IT and informs the sourcing strategy.
Is finance really that different in your organisation than anywhere else? If not, then why try to improve on something which is efficiently delivered, in a standard set of processes and supporting technologies? This is a utility service and can easily be outsourced along with the utility services for similar back office functions.
However, the key to success is to focus on how IT can leverage available and emerging technology to both enable business differentiation at the front end and deliver effective reliable enterprise systems of record and business processes. However, this cannot be done in isolation and needs to be a partnership with the business organisation.
Quantum Plus is passionate about enabling the business through technology. This can be through supporting the definition of the right sourcing strategy (either alone or in support of a wider operating model design exercise), building a more effective partnership between the business and IT, and between IT and external suppliers, or supporting IT and the business to identify and engage the right suppliers, ensuring they have the right skills and mechanisms in place to deliver maximum value.
Further adding to Quantum Plus's knowledge and experience in this area, we are pleased to announce that Darren Glasgow has joined our team as a senior consultant. Darren is a business focused professional with over 23 years' experience in the IT industry working for major service providers such as Capgemini, Ernst & Young, BT Global Services and EDS, across a range of sectors. He has delivered large scale business and IT change projects and programmes and has extensive experience of supporting clients in the design and implementation of business transformation, both inside and beyond the IT function.
"We are delighted to welcome Darren as part of the Quantum Plus team. He brings a wealth of experience of working with clients to enable IT transformation through effective change management, strategy and sourcing" - John Clemmow, CEO.