Retail IT - The Challenges and Opportunities
Published on: 19 November 2014
By:

Senior Consultant
It is both a tough and exciting time for retail companies. Whether it is just more evolution in a market sector that has had to constantly evolve to survive, or approaching revolution is open to conjecture. What is clear, however, is that the way retail engages with its customers has radically changed in recent years.

We are frequently told that High Street retail traffic has fallen and that the fall is dramatic. It seems that bodies in stores do not directly link to High Street sales; yet consumers are still spending, so retailers are 'uber' busy ensuring that they are active across all retail channels in order to capture as much of this consumer traffic as possible.
We have moved beyond multi-channel, where independent systems have touch points with the consumer, to Omni-channel, where the consumer experience is harmonised and seamless across multiple touch points. Consumers can step from one retail channel, be it online, in-store, call centre or social media, to another and not notice the difference. Every facet of the consumer's experience must appear to dynamically recognise any previous interaction and present back a single view of the consumer's engagement with the retailer. Fail to achieve this, and the retailer runs the risk of the consumer simply (without leaving their seat) virtually walking into the next store that can provide the products or services desired. At the point of capture, the consumer is, it seems, a fickle beast.
So if this is happening at the sharp end of the retail supply chain, the question for IT is how to support this major shift and then move to deliver competitive advantage?
At the heart of the transformation is the customer experience, which means that systems must interface seamlessly and reliably. Not simply at the point of sale, but throughout the supply chain including logistics and distribution.
These systems need to capture customer data (buying history, preferences, location, etc.) which will be used to intelligently target the consumer with personalised offers and in-store benefits. Every touch point needs to add to the consumer experience, driving customer loyalty and increased spending. Failure, more than ever, translates into customer losses and revenue decline. The pressure is undoubtedly on and some organisations are already delivering on the engagement model.
So integration and big data are definitely on the CIO's agenda, with the challenge being compounded by the frequency that technology is developed or acquired as point solutions in the past. There is catch-up that needs to be achieved. The competitive window in retail is short-lived so the change needs to happen and it needs to happen quickly.
With customer acquisition and retention costing more, pressure on pricing and increased entrants into the market (servicing the consumer through 'clicks' without the 'bricks'), the focus on managing back-office costs (logistics, facilities and IT) is more intense than ever. Capital expenditure to fix the front-end challenges is being made available but that increased 'capex' investment is often coming from 'opex' budgets.
In short, the CIO has a difficult balancing act to achieve. Both the development function and the back-office factory must be running optimally to achieve what the business needs right now. Investment in social media and broader digital technologies is a given but these must be backed up by logistics and broader supply chain applications and processes that deliver against the multi-faceted customer engagement strategies.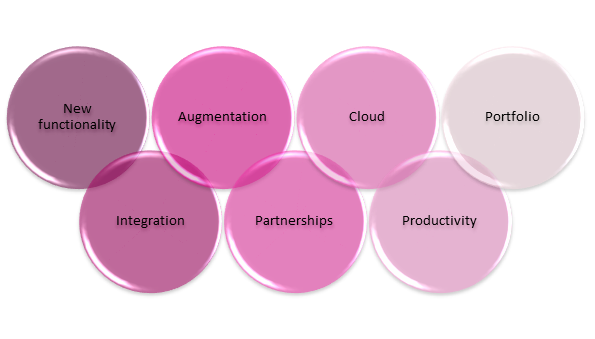 What are the 'must haves' that the CIO needs to create real value add for the business?
Agility must be at the core of the CIO's operating model. Delivering quickly will allow the business to respond to retail threats whilst developing and launching products and services that will deliver competitive advantage.
Open technologies and partnerships that support integration of services across the complex delivery landscape of IT. No partner or application can be allowed to prevent integration. Quite the reverse; partners and applications need to be built so that they are open to rapid and managed integration.
Detailed visibility of costs, with clear understanding of how to optimise these.
Business Analysts that are integrated into the business planning process; not IT technologists playing at being business partners, but IT professionals with a clear understanding of retail and how IT can add value.
A sourcing strategy that creates the right blend of partners to deliver existing services cost efficiently, whilst providing the platform for IT to quickly create new services through which the business will enhance and assure the customer's experience.
For many, this requires a new operating model, with a vitalised culture that embraces change and understands how holistic IT supports the business. The surprise for some may be that this is not an advocacy for chaos and anarchy but more a focus on getting things under control, simplified and open so that evolution can be a managed constant that, to the consumer, may appear like revolution.