Mind the Gap - Benefits Realisation Requires Continuous Focus
Published on: 8 March 2016
By:

Senior Consultant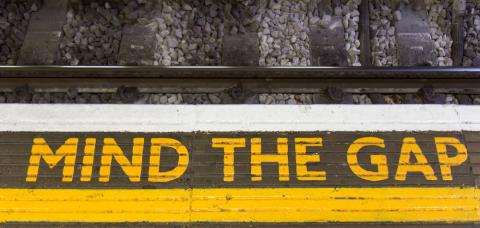 As the sourcing market matures, clients legitimately gain confidence in what they can do for themselves and yet, as sourcing advisors, we continue to encounter established contracts that are failing to deliver their full potential.
We can attribute this phenomenon to a number of factors, including:
The period of post-deal stability, when improvements are well mapped, can lead to longer term complacency that this level of service provider attention will be maintained.
Key staff churn and changing requirements within the client create opportunities to 're-interpret' carefully crafted agreements.
CXOs have multiple draws on their time and may have to rely on perception more than insight.
Available contract levers languish unused or managers are too distracted by BAU imperatives to hold the service provider (and the business) to account.
As a result, service and commercial outcomes fall short of plan when they should be improving with the market and technology innovation.
Failure to continuously focus on benefits realisation from the outset not only leads to an impaired business case, but can damage the client/service provider relationship and eventually trigger expensive disruptive remediation projects.
The modern sourcing advisor is a highly valued confidant who brings skills, tools, knowledge and experience to CXOs. They provide a source of support and challenge long after landing the initial agreement. A continued advisor relationship providing a mix of trusted advice and guidance combined with periodic value assessments can help clients exceed planned benefits.
Interventions should be varied and applied at various frequencies throughout the contract term. These can include:
Objectively assessing the service and commercial performance./p>
Financial review to assess business case and current value for money.
Review of change orders for validity and cumulative effect.
Contract review for compliance and ongoing fit with organisation needs.
Appraising the appropriateness of sourcing delivery within and across functions.
Gauging the effectiveness of functions and creating programmes of continuous improvement.
Measuring, assessing and then addressing gaps in end user service or value perception.
In our experience, few organisations can justify maintaining the full suite of necessary expertise in-house. A bigger challenge for CXOs, however, can be the reluctance within their teams to proactively subject their services to such scrutiny. In some cases, the defence of BAU priorities may be justified. There can also be a little apprehension about accountability for anything adverse that is unearthed.
A trusted sourcing advisor, in for the long haul, can bridge this resource and skills gap and ensure benefits are continuously maximised.
Quantum Plus is passionate about unleashing the full potential value available from external sourcing relationships. Whether it be helping to structure the initial arrangement, conducting a Service Health Check to independently assess the status of your current arrangement and recommend future direction, providing skilled resources to supplement your internal capabilities or to perform Managed Services, Quantum Plus empowers our clients to achieve cost effective service delivery excellence as well as gain the full value potential from their service providers.
Further adding to Quantum Plus's leadership position in sourcing advisory excellence, we are pleased to announce that John Gorrell has recently joined us as Consulting Director.
John is a very experienced and respected senior sourcing advisor with over 16 years in the industry prior to which he held a variety of senior finance positions at logistics outsourcer, Unipart. Over his career, John has led more than 50 successful sourcing advisory assignments across many market sectors and geographies, including a wide range of ITO and BPO services. John also assists clients with internal effectiveness, IT strategy, governance models and software licensing challenges.
"We are delighted that John has joined us at Quantum Plus, complementing our existing senior consulting team" says John Clemmow, Managing Director at Quantum Plus. "John brings a wealth of experience in successfully developing and implementing sourcing strategies, sourcing implementations and ongoing value assessment approaches which maximise benefits realisation from sourcing arrangements."