Worldwide Leading Manufacturer - Case Study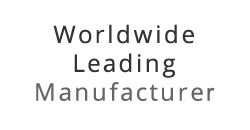 Service featured
IT Infrastructure Support
Company profile
A worldwide leading manufacturer with operations in more than 40 countries (mainly in Europe and Asia) and with 130 production sites.
The challenge
IT Infrastructure support was very disjointed with individual business units/countries operating differing solutions, ranging from in-house support to full outsourcing. The current supplier for Western Europe was expensive and not delivering the services provided to the expected level. Several attempts to both reduce cost and improve services from the current supplier failed to deliver the required outcomes. The decision was therefore to re-tender, covering a larger scope to align support services across the varying business units and countries, and reduce overall IT support costs. 
How Quantum Plus helped
Quantum Plus was engaged to assist in the full retendering process from sourcing strategy, RFP creation, supplier selection through to contract negotiation. Quantum Plus worked collaboratively with the client's team throughout the process, during which the scope of requirements altered due to changes within the client's business which made the process more complex than would normally be expected. Quantum Plus's vast contract negotiation experience gave the client the ability to use real world examples to enforce their position and gain a favourable outcome.
The outcome
The signing of a 5 year contract valued at more than €10 million with savings of approximately €6 million over the contract term, with much improved service levels and more beneficial contractual terms for the client. The scope of the contract also provides a unified approach to services and processes throughout the client's businesses.
"As part of the major project to transition our global infrastructure support to a new provider, Quantum Plus took a hands-on approach to support the entire process from RFP, supplier selection, contract negotiation and transition. Their support and input has made a major contribution to the 25% savings realised, and we now have a much more robust contract in place with our new partner to manage the relationship going forward. Quantum Plus's expertise and guidance has made a large contribution to benefits realised from this project."
CIO Western Europe