Boots UK - Case Study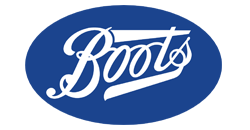 Service featured
Sourcing Strategy, Exit Management, Supplier Negotiation, Insourcing, Transformation
Company profile
With around 2,500 stores, Boots UK is the leading pharmacy-led health and beauty retailer in the country. In December 2014, Boots and all of its subsidiaries became part of the Retail Pharmacy International Division of Walgreens Boots Alliance.
The challenge
An initial review of existing services against the agreed objectives and priorities of the Boots business showed that the development and implementation of a new operating model and sourcing strategy was necessary to maximise cost effectiveness. This involved reshaping the operating model to insource overall service responsibility, optimising the number of suppliers and the mix of in-house/outsourced and onshore/offshore resources.
How Quantum Plus helped
Re-shaping the existing operating model and sourcing arrangements.
Change to an enhanced resource augmentation model for projects and support while insourcing primary responsibility for service management, service transformation and benefit realisation.
Exit from some supplier contracts while transferring work between other suppliers.
Re-shoring (from India to UK) of elements of service delivery with full knowledge transfer back to Boots.
Innovative supplier engagement involving supplier workshops to develop a detailed service approach, leverage supplier creativity and secure a commitment to invest in capability build and ongoing improvement at Boots.
Accelerated contracting approach with suppliers directly populating template contract schedules rather than responding to a traditional RFP.
Design and implementation of new commercial and pricing models which required leading edge thinking hand-in-hand with the supplier community.
Support to the internal organisational design, role specification, recruitment (and effectively re-shoring) of a large number of new Boots roles.
Design of new ways of working, processes and tools for initial transfer date and to enable continuous improvement.
Launch an integrated two to three year organisational change programme embodying the core principles of industry standards such as CMMI, TMMI, ITIL and TOGAF, with emphasis on skills capability build through training, work shadowing and cultural change.
The outcome
The project has delivered cost savings well in excess of the initial business case and has also secured £1m+ supplier investments as added value to drive future efficiency and effectiveness.
"We have an ambition to change IT to support the business ambitions. The Quantum Plus team provided expert advice, challenged our thinking, and supported us throughout the programme. Without their extensive experience, capability, and breadth of knowledge we would not have been able to make the difference we are now implementing. They are continuing to support us in our ambition to mature the function, and I have no hesitation in recommending them in assisting and leading initiatives related to operating and sourcing models."
Director of IT Strategic Projects