Eurostar International - Case Study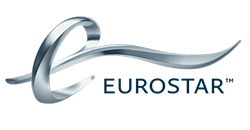 Service featured
Advisory Services, Service Desk, Desktop and Field Support, Network Services, Data Centre Apps.
Company profile
Eurostar is the high-speed train service linking St Pancras International, Ebbsfleet International, Ashford International, Paris, Brussels, Lille, Calais, Disneyland Resort Paris, Avignon and the French Alps. The current Eurostar train was first introduced into service in 1994 carrying 750 passengers and operating at speeds of up to 300kph. Since then, the fleet of 28 trains has carried more than 115 million passengers between London and the Continent.
The challenge
Eurostar's IT infrastructure services were delivered by a combination of internal teams and parent/sister company teams since its founding. These services were lacking in market-based SLA driven targets, were delivered at a cost far higher than best practice standards, and were delivered without strategic direction. Eurostar's IT department was unable to position technology at the heart of its business operations and was significantly challenged when trying to support the business on strategic projects or initiatives.
How Quantum Plus helped
Quantum Plus developed the IT sourcing strategy for Eurostar – highlighting areas of operations where costs were misaligned with market best practice, SLAs were dissatisfactory or were unable to realise best value for money. Quantum Plus initially developed the business case, and was subsequently responsible for managing the entire OJEU process, to select the right service provider to deliver these services to Eurostar.  Quantum Plus successfully led the service provider selection process, contract and commercial negotiations, and delivered a business case that exceeded the initial savings proposed to the business. The process involved the TUPE transfer of employees in the UK and France to the preferred service provider; Quantum Plus also facilitated the activities relating to this process.
The outcome
Eurostar has signed its first strategic outsourcing agreement with an offshore service provider that will deliver significant savings to the business, give access to new technologies, refresh the technology infrastructure on the estate, and transform the IT operations of the business to cutting edge technologies.
"Many global businesses face challenges to reduce cost and drive efficiencies, with the aim of providing a more superior customer service. We are excited and looking forward to benefiting from NIIT Technologies' extensive experience and comprehensive portfolio of managed services which will allow us to focus on our core competencies, improve productivity and enable business innovation".
CIO