The Multiple Sclerosis Society - Case Study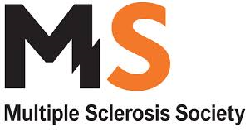 Service featured
Health Check, Sourcing Advisory
Company profile
The Multiple Sclerosis Society (MS) is the UK's largest charity dedicated to supporting everyone whose life is affected by MS.
The challenge
The MS Society has a National Centre in North West London, which was created as a national source of authoritative advice, a place where learning and teaching about MS can be shared and a focal point for the UK-wide MS Society.
The Facilities Management function, which manages many of the day to day services within the National Centre, such as post room, cleaning, meeting room management, catering and security, is mostly outsourced to a specialist Facilities Management (FM) organisation.
How Quantum Plus helped
Quantum Plus initially undertook a health check review of the FM outsourcing arrangements in order to ensure that the MS Society is getting the appropriate value for money and levels of service from their service provider.
Subsequently, as the current FM arrangement neared the end of its three year term, Quantum Plus assisted the MS Society to re-tender the FM service, following a version of the Quantum Plus sourcing methodology customised in line with the scale and nature of the service required.  This assistance included:
re-assessing the scope of service to be tendered;
agreeing the associated service levels;
developing an RFP for the service;
evaluating the response to the RFP and analysing the proposed charges;
confirming the choice of service providers;
reviewing and recommending changes to the draft contract and schedules put forward by the chosen service provider.
This final activity included reinforcement of the contract provisions for Governance, Key Personnel and Service Reporting, as identified during the earlier health check review, through the use of template schedules supplied by Quantum Plus.
The outcome
The MS Society transitioned to a new three year Facilities Management service agreement, providing increased transparency and more clearly defined scope, service levels, pricing and governance arrangements.
"Quantum Plus led us through the re-tendering process, providing practical advice and hands-on support.  Guided by their wealth of experience and best practice approach, we were able to conclude a new FM support agreement offering improved value and performance from our provider. "
Director of Finance & Technical Resources