Tech Data - Case Study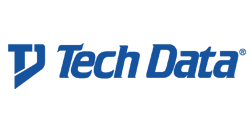 Company profile
Tech Data Corporation is one of the World's largest, leading wholesale distributors of IT, communications and consumer electronics products and services. They offer their 125,000 specialist resellers in more than 100 countries support in key areas of the market, underpinned by exceptional product choice enabling their customers to efficiently and cost effectively support diverse technology needs.
The challenge
Tech Data had major concerns with control of their third party contracts and associated management of their vendors. Contract ownership was unclear, supplier review meetings were sporadic, vendor performance management was inconsistent and there was very limited formal process and governance in place. The lack of any structured contract database resulted in Tech Data filing contracts in an antiquated paper based filing system or not at all.
Poor contractual control resulted in an unclear view of contract payments and limited reconciliation against contracted deliverables. Key contract dates were missed, resulting in missed opportunities to re-negotiate contracts for better commercial terms and to deliver savings.
How Quantum Plus helped
Quantum Plus assessed the situation, collated contract data into a single repository and carried out a complete review. Developing a strategy, they provided a dedicated vendor manager who took ownership of all third party contracts and worked with Tech Data to categorise vendor contracts and execute re-negotiations and rationalisation against an agreed roadmap. Quantum Plus implemented a formal vendor management framework with Tech Data's strategic vendors and initiated the process of building vendor partnerships to deliver quality service at the best possible price.
Quantum Plus managed the build of Tech Data's contracts database and established a set of processes to ensure all contracts were managed and entered into the database.
Quantum Plus additionally worked with Tech Data to train their vendor management team and build capability.
The outcome
Tech Data now possesses a centralised, accurate database of contracts which underpins their processes and governance to manage vendors through best practice, implemented with the support of Quantum Plus. Through effective categorisation of their vendors they have identified a number that are strategic to the organisation and effective vendor management has resulted in them achieving €1 million in savings, improved performance and better working relationships.
"Quantum Plus has helped Tech Data Europe overcome multiple challenges with Supplier Management and Governance. They carried out a complete review of all our suppliers, created a database capturing and consolidating our supplier base and made recommendations on supplier consolidation. We have saved a considerable amount of money and through controlled Governance improved Vendor Management."
Senior Vice President – Innovation Technology, Europe.