DHL - Case Study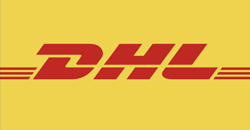 Service featured
Advisory Services and Application Management Outsourcing
Company profile
DHL is the global market leader of the international express and logistics industry, specialising in providing innovative and customised solutions from a single source.
DHL offers expertise in express, air and ocean freight, overland transport, contract logistics solutions as well as international mail services. DHL's international network links more than 220 countries and territories worldwide. 285,000 employees are dedicated to providing fast and reliable services that exceed customers' expectations.
DHL is a Deutsche Post World Net brand. The group generated revenues of €55bn in 2008, of which €13.7bn related to the Supply Chain division.
The challenge
In 2009 the Supply Chain division of DHL launched a number of projects to rationalise and improve the effectiveness of its delivery of IT services. As part of this initiative was the intent to rationalise the management and support of various core business applications.  PROLOGS, the primary Warehouse Management System, was identified as one of the applications to be assessed and a detailed review was performed by a joint Quantum Plus / DHL team during Autumn 2009 of the current support arrangements for PROLOGS across Belgium, the Netherlands, Nordics, Central Europe and Eastern Europe; this confirmed that there was a significant opportunity for rationalisation and the achievement of cost savings through the outsourcing of this support service to a specialist third party organisation.
How Quantum Plus helped
Quantum Plus was asked to project manage the selection of an outsourcing partner, working with a small team of DHL IT staff. This was conducted as a competitive process, with the intent of identifying a strategic partner that would have the potential to take on other outsourced services in the future. The scope of services covered both the application support activities then performed at a country level and those already centralised. An RFP was developed and issued to ten service providers. The responses were evaluated and three service providers selected for more detailed assessment, including service providers presentations and reference visits/calls. Following due diligence and the submission of final tenders, HCL was selected as the preferred service provider. The contract for the new outsourced service was developed during the latter stages of the selection project, utilising a number of schedule templates provided by Quantum Plus.
Quantum Plus subsequently performed a review role during the three month transition period and worked with DHL staff to develop and implement a new set of governance processes for the future outsourced service model.
The outcome
The outsourced application support service was successfully transitioned to HCL, with a full 'live' service commencing at the beginning of 2011. This support service is provided by a mixed team of on-site HCL staff in the Netherlands and Italy, and offshore resources in India, operating under the service model and governance processes developed during the transition project.