National Trust - Case Study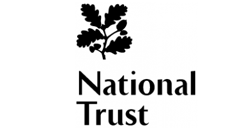 Service featured
Service Health Check, Sourcing Advisory, Service Provider Relationship Management, Service Provider and Service Management Training
Company profile
The National Trust is the UK's largest charity.  With more than 50 million visitors per year and three million members, the National Trust is seeking to make its customer service comparable with the private sector leisure industry.
The challenge
The National Trust had outgrown its existing front office system and wanted to outsource the implementation a new Customer Relationship Management (CRM) strategy. Going straight to an outsource model for a new system rather than handing over the operation of an existing system presented some unique challenges for the charity.
The existing front office systems were already outsourced, meaning that as well as contracting out the development and implementation of a new system, the National Trust was also switching service providers.
How Quantum Plus helped
Quantum Plus partnered with the Trust to create a comprehensive project plan to cover the scope of work necessary to ensure success. 
Potential service providers were carefully selected based on pre-defined criteria.
A structured RFP was created which clearly communicated the business requirements and provided an easily comparable format for responses.
Responses were assessed using a balanced scorecard.
Quantum Plus then supported the Trust throughout their contract negotiations, shaping contract clauses and drafting some of the contract schedules.
The outcome
Through their professional management of the competitive tendering process, Quantum Plus was able to drive the contract cost down by £1 million.
"I am absolutely sure that without Quantum Plus' involvement in some key negotiations during the past year, we would not have achieved the positive outcomes we did, and they would certainly have taken far longer to conclude."
Assistant Director of Central Customer Services