Crest Nicholson plc - Case Study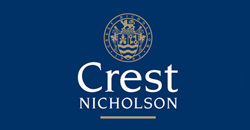 Company profile
Crest Nicholson plc is a leading regeneration developer operating throughout the UK.  The company's strategy is to be the market leader in the design and delivery of sustainable housing and mixed use development.
The challenge
Crest Nicholson's data centre was located at the Head Office site (Crest House) in Weybridge, Surrey. The lease on Crest House was due to expire and therefore created an opportunity to review the sourcing strategy for data centre services; either commission a new data centre at the site of the new Head Office, or partner with a service provider to provide a managed IT service. The board asked the IT department to provide a clear recommendation on the strategic direction with replacement data centre facilities.
Crest Nicholson's IT department had conducted a preliminary study to assess the feasibility of outsourcing the data centre services and its initial findings confirmed the viability of this option.
Crest Nicholson wanted the support of an experienced outsourcing advisory, to work with and complement the skills of its in-house IT team. This ensured a robust methodology was followed as the outsourcing option was fully investigated. Quantum Plus was selected for this role.
How Quantum Plus helped
Due to the size of the outsourcing contract, it was not cost effective for Crest Nicholson to engage Quantum Plus on a full time basis. It was therefore agreed that Crest Nicholson would gain most advantage by using the services of Quantum Plus to provide tactical support in certain key stages of the outsourcing process:
creating the RFP
validating long listed service providers
providing proposal evaluation tools
creating contractual documentation
Additionally, Quantum Plus provided ad-hoc telephone support to Crest Nicholson's IT function throughout the outsourcing process.
The outcome
As a result, Crest Nicholson entered into a strategic outsourcing relationship for data centre services with Digica.
"I would like to convey my thanks and appreciation for all of your input, assistance and guidance on the Crest Nicholson out hosting project. I certainly am impressed with the service and advice we have received from Quantum Plus and would recommend them to other organisations with similar requirements".
IT Service Delivery Manager