Tech Data - Case Study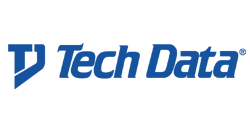 Service featured
IT Strategy, Roadmap and Business Case
Company profile
Tech Data Corporation is one of the World's largest, leading wholesale distributors of IT, communications and consumer electronics products and services. They offer their 125,000 specialist resellers in more than 100 countries support in key areas of the market, underpinned by exceptional product choice enabling their customers to efficiently and cost effectively support diverse technology needs.
The challenge
Tech Data EMEA had in excess of 120 IT service providers delivering core service across 15 countries, in addition to many local IT suppliers hiding 'shadow' costs. There was no ability to understand the true cost of IT, forecast contract renewals, identify opportunities for service consolidation and optimally manage the supplier base. Tech Data is an extremely low margin organisation, cost management was key in addition to understanding the value for money they received from their supplier base.
How Quantum Plus helped
In September 2012 Quantum Plus delivered a three phase programme to define, roadmap and cost a three year sourcing strategy to reduce the number of suppliers to fewer than 20, reduce costs by 15-20% and improve service to the business units. The definition of the sourcing strategy involved producing a contracts database to log all contract details, knowledge transfer to the leadership team on the different sourcing options (multi-sourcing, commodity sourcing, cloud and as-a-service offerings, full lifecycle single sourcing etc.), and several workshops to include the IT and regional stakeholders. The production of the strategy resulted in the definition of 10 consolidation projects, a 3 year roadmap and the business case to demonstrate the costs and benefits.
The outcome
Tech Data Europe has a clear IT supplier strategy roadmap enabling them to make both informed decisions and plan many years ahead on their supplier landscape. They are able to consolidate their supplier portfolio resulting in fewer suppliers and reduce related costs.
The implementation of a Vendor Management Service has ensured that key suppliers are now fully managed. The proactive notification for contract renewal has ensured no more automatic or non-negotiated renewals take place. The ability to understand all costs for OPEX and CAPEX from the centre and in country has ensured the total cost of ownership is fully understood and is the basis for financial planning.
"By developing Tech Data Europe's IT supplier strategy roadmap, Quantum Plus has allowed us to make pivotal decisions on our key supplier network and to become aware of the full extent of our OPEX and CAPEX expenditure, both within Tech Data country budgets and centrally within IT. This has allowed us to understand the full cost of ownership and make informed decisions on our supplier landscape."
Senior Vice President – Innovation Technology, Europe.