CIMA - Case Study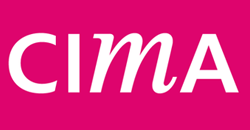 Service featured
Service Health Check, Sourcing Advisory
Company profile
The Chartered Institute of Management Accountants (CIMA) is a world leading professional organisation that offers an internationally recognised qualification in management accountancy. Based in London, with 11 offices worldwide, CIMA is the voice of over 218,000 members and students in 177 countries. Key to their services is the provision of training, resources and support over the internet.
How Quantum Plus helped
Quantum Plus assisted CIMA with the development of a three year contract with COLT telecommunications. This framework contract is initially for a CRM hosting service and a range of telecommunications services, and extends a relationship between the companies that commenced in 2004.
Quantum Plus was also commissioned by CIMA to undertake a health check study of its help desk and desktop support services relationship with its incumbent service provider. The health check review involved an assessment of user and other stakeholder perceptions and satisfaction with the existing service relationship. This user review was achieved through a series of structured face-to-face interviews with a number of pre-selected individuals representing various functions and interests across the client's organisation.
The outcome
The resulting feedback and analysis of the health check was presented, together with observations from other work streams, as a formal report with recommendations for service and relationship improvements. This became a foundation for the successful renegotiation of the client's service relationship with its supplier.
"With the help of Quantum Plus we now have a more formal and structured contract with COLT that will form the basis of all further contracts. The contracts were signed after much hard work and negotiation on all sides".
Head of IT