Sefton Council - Case Study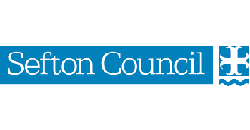 Company profile
Sefton Council is the governing body for the Metropolitan Borough of Sefton in Merseyside, north-western England.
The challenge
Quantum Plus was engaged as sourcing advisor throughout the outsourcing of the Council's entire ICT function; approximately £90 million worth of services over 10 years.
How Quantum Plus helped
In liaison with the ICT management team and the programme board Quantum Plus established the project based on its industry-leading outsourcing methodology. Our tools were adapted for the local environment to baseline all aspects of the existing ICT function, from asset discovery to human resources. Quantum Plus then steered production of the ICT tender invitation documents and response evaluation, led commercial evaluation and contributed to negotiation and contracting phases. In addition, Quantum Plus made proposals on related subjects, ranging from pricing strategy to retained organisation design.
Despite the scale and complexity of these services, Quantum Plus was able to add particular value by deploying existing, tried and proven tools to provide rapid impetus to the ICT outsource allowing it to meet all published dates.
The project was complicated by a substantial element of ICT equipment and support services being dispersed throughout other Sefton Council directorates and required a detailed and sensitive discovery process to be undertaken to complete the scope. This exercise will minimise the risk of operational disagreements post-contract, and provide the service provider with the opportunity to improve efficiency.
The outcome
ICT services are particularly complex and dynamic, and the Council's commitment to a 10 year strategy represented a high risk. Quantum Plus ensured that a suitable service and technology investment profile was maintained throughout the 10 year contract period, and ensured that millions of pounds worth of additional value was built into the final contract, compared with that in initial bids.
All project milestones were successfully met.