Thomsonfly - Case Study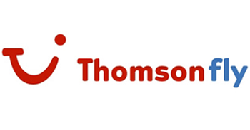 Service featured
Sourcing Advisory, Application Management Outsourcing, Strategic Advice, Vendor Management
Company profile
Thomsonfly is part of TUI AG, the world's largest tourism group. As one of the UK's leading charter airlines, the business environment at Thomsonfly is driven hard by the competitive nature of the leisure/travel sector in terms of cost and deadlines.
The challenge
A short market analysis of Offshore Applications Management capabilities conducted by Thomsonfly identified real opportunities for the airline to reduce its existing Applications Management costs. This analysis propelled Thomsonfly to review its sourcing relationships and consider support from a third party outsourcing expert to facilitate the move offshore and protect its business investments.
Thomsonfly recognised the need for a management support resource with:
specialist knowledge of offshore outsourcing;
the necessary pace and agility to deliver to a strict time scale and avoid the obstacles and pitfalls of an offshore outsource.
Quantum Plus was selected as the independent sourcing advisor to fulfil these requirements.
How Quantum Plus helped
Quantum Plus was engaged by Thomsonfly to assist in conducting a structured tender process that allowed the airline to consider outsourcing part or all of its existing Applications Management activities. The objective of this process was to deliver the optimum deal in the shortest timescale with the minimum risk to the business.
Initially, Quantum Plus worked with Thomsonfly to prepare to outsource, and create a full baseline of information about the operation. Quantum Plus then managed a tightly constructed supplier evaluation process, including qualifying candidates to go forward to the formal stage of RFP and a supplier Q&A exercise. Later in the process, to protect Thomsonfly's contract negotiation position, Quantum Plus negotiated with more than one supplier for the full ADM scope. Finally, after careful consideration and scrutiny, LogicaCMG was chosen as the Preferred Supplier, signing a robust contract designed by Quantum Plus. A seven month phased support and development hand over to LogicaCMG's Offshore division in Bangalore, India, followed, jointly overseen by both parties.
Quantum Plus has been retained by Thomsonfly to provide ongoing management support, ensuring a smooth and effective transition offshore.
The outcome
Quantum Plus' sourcing innovation and skills ensured the project timeline remained aggressive and the business interests of Thomsonfly were protected. Through their professional management of the tender process and pitching competing suppliers against each other, Quantum Plus were able to shrink the tender process and quickly deliver a negotiated best practice contract.
"Quantum Plus has partnered Thomsonfly to support us in developing and sustaining strategic and innovative sourcing relationships. In particular, their specialist experience of offshore outsourcing and supplier selection methodologies gave us the confidence to undertake preparation, procurement and negotiation of our Applications Outsourcing arrangements in just 4.5 months."
Head of IT