Bord Gáis Networks - Case Study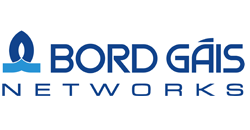 Service featured
Managed Service Procurement and Contracting
Company profile
Bord Gáis Networks develops, operates and maintains the natural gas network in Ireland and provides gas transportation services to suppliers and shippers. It operates the network on behalf of Gaslink. Bord Gáis Networks has developed a world-class natural gas infrastructure in Ireland consisting of a national transmission and distribution pipeline network of over 13,000km. The network serves over 647,000 natural gas users in over 157 population centres throughout the country. Bord Gáis Networks also manages a full 24-hour emergency response service and handles over 20,000 call-outs a year. The business is expanding into new gas industry areas including natural gas vehicles and SMART metering. The company has 600 employees with offices in Cork and Dublin.
The challenge
Bord Gais Eireann was going through a period of change due to the EU 'Third Directive' and potential divestments, leading to a requirement for IT systems and shared services to be split between Bord Gais Energy and Bord Gais Networks.  This necessitated Bord Gais Networks procuring a managed service for service desk and deskside support, which were being provided by two external organisations under short term agreements.
How Quantum Plus helped
Quantum Plus was engaged to perform a review and quality assurance role for the procurement process, which was conducted under EU public procurement regulations.  This included the review of tender documents prior to their issue to interested suppliers and then participation in the evaluation of responses to the ITT. In addition we analysed the pricing proposed in the responses and compared this against our benchmark data to assess the 'value for money' of the different components of each bid. As the list of potential service providers reduced, a Quantum Plus consultant joined a small project team to select the preferred supplier through a series of workshops, site visits and formal presentations. Following selection of the preferred supplier, we performed a coordinating role in drafting, and then negotiating agreement on, twenty contract schedules. Having previously worked on a similar exercise with Bord Gáis Energy to procure a full managed IT service, we were able to transfer knowledge and experience to the Bord Gáis Networks project, allowing materials to be re-used and leveraging the lessons learnt from the earlier project.
The outcome
Fujitsu Ireland was selected as the supplier of the managed service. The contract for these services was agreed and signed at the end of May 2012, allowing the in-scope services to be fully transitioned to Fujitsu by the end of July 2012. The cost for the new service was below the budget figure set at the start of the project and includes a built-in year-on-year saving of 5%, which will be augmented by a continuous improvement programme.