Virgin Trains - Case Study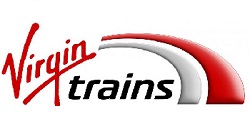 Service featured
Service Health Check, Sourcing Advisory
Company profile
Virgin Rail Group Limited is the parent company of the two companies which operate the West Coast and CrossCountry railway franchises. The two businesses are run as an integrated operation under the trading name "Virgin Trains".
The challenge
Virgin Trains outsourced its IT infrastructure services to Capgemini in March 1999 for a period of 5 years. In 2003 The Virgin Trains Board wished to evaluate the available sourcing options and following review chose to re-tender the contract through the OJEC under a negotiated procedure. The Capgemini contract was extended to March 2005 to facilitate re-tendering activities.
How Quantum Plus helped
Quantum Plus carried out a detailed Health Check of the Capgemini contract and made recommendations regarding future sourcing strategies, identifying weaknesses and opportunities to be addressed in subsequent procurement activity. Quantum Plus was retained to develop an exit plan and to programme manage the OJEC procurement process.
In addition to delivering IT services, the successful service provider was required to introduce new technologies and to manage through the change process that such a transformation would require.
The outcome
Quantum Plus delivered a sourcing strategy and professionally managed competitive tendering process under the negotiated procedure of the OJEC, satisfying the specific needs of the rail industry, and ensuring that Virgin Trains benefited from a blend of resources and skill sets that was both appropriate in terms of technical content and efficient in terms of time and financial investment.
"It is a pleasure to receive a service that is good value, professional and delivered in a calm and collected manner! I would certainly recommend Quantum Plus to mid-size companies looking for cost-effective assistance with IT Outsourcing."
IT Director