Office of Rail Regulation - Case Study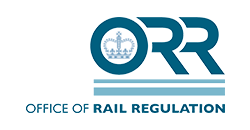 Company profile
The Office of Rail Regulation (ORR) is the independent safety and economic regulator for Britain's railways. As an independent rail regulator, it operates within the UK and EU legislation framework and is accountable to the parliament and the courts. It performs economic and safety functions concerning the UK railway industry.
The ORR is supported by a small internal IS function based in London. In an effort to curtail cost and maximise value for money, the ORR launched a tender to invite external consultants to advise on its IT sourcing strategy.
The challenge
ORR's business requirements included:
Increasing appetite within ORR to exploit IT – e.g. the IM strategy will introduce new systems and technologies;
Need to be more responsive and flexible to business initiatives;
Changes to working locations and working practices resulting from accommodation and mobile working strategies require IS to adjust and adapt its support capability;
Increasing importance of data security and Green IT and the need for IS to comply with Government directives;
Need for technology refresh; core IT components needed upgrade or replacement during 2010/11 (latest 2012);
Need to upgrade operational software during 2010/11; server and desktop.
How Quantum Plus helped
Quantum Plus was selected by ORR as a result of a competitive tender process, as the preferred service provider to develop and deliver an IS sourcing strategy for ORR.  The deliverable for the engagement was to produce a report for discussion at ORR's Directors' Group (DG) setting out:
The current situation;
Consideration of ORR and IS needs for the future (the period 2010 – 2014);
Statement of requirements for change;
Options for the sourcing strategy;
Details of alternate delivery models with high level cost/benefit statements (including internal sourcing options);
High level approach for implementing a new model.
We leveraged our well-proven and established methodology in approaching this engagement. We set about understanding the cost drivers for ORR's IS services, which included hardware, software and people costs. We captured these using the year to date budgetary figures and validated any assumptions we may have made.
Thereafter we relied on our market knowledge and real-time market information to benchmark current ORR costs against market best-practice and identified any significant deviations in the same.
With a broad-based understanding of the baseline activities, costs and market benchmarks, we strategised and developed a future-state solution and high-level costs for ORR. This was then supported with an implementation plan and high-level business case to support it.
The outcome
At the conclusion of our initial assessment we delivered to ORR the following:
Understanding of their current costs, key drivers;
Benchmark of current costs versus market best practice;
Options of alternative sourcing models to deliver in-scope services delivering up to 35% savings over as-is costs;
Future organisation structure, roles and costs;
Implementation plan to achieving future organisation structure and costs;
High level business case, timelines and resources.