Gatwick Airport Ltd - Case Study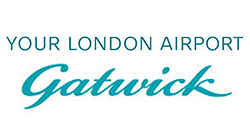 Company profile
Gatwick Airport Limited (GAL) operates the busiest single runway airport in the world, the second largest airport in the UK and the tenth busiest international airport globally. Located 28 miles south of London, Gatwick Airport currently operates with approximately 80 airlines, serving around 200 destinations. With two world class terminals and approximately 40 million passengers fly to and from, or transfer through, the airport annually.
The challenge
With the sale of the airport in December 2009, GAL was presented with the challenge of separating all ICT services from the incumbent service provider, sourcing a new set of independent services and transitioning to those services in little more than 12 months. All procurement and service provider selection activities had to comply with Official Journal of the European Union (OJEU) legislation.
How Quantum Plus helped
Quantum Plus worked closely with GAL to develop both an IT service strategy and a sourcing strategy for support services.  Quantum Plus created a comprehensive set of ITIL aligned service descriptions and service level targets for the airport, covering service management and service desk, applications management, infrastructure management and hosting, network management services and end user computing services. Working closely with GAL's procurement and legal teams, Quantum Plus developed RFP documentation and managed the service provider evaluation and selection process. Quantum Plus led negotiations with successful service providers to ensure best value for the client and is now leading service transition activities to move to GAL's new service delivery model.
The outcome
GAL has successfully selected a set of service providers closely aligned with the strategic objectives of GAL IT and key business stakeholders. These service providers, and the service governance model implemented, will support the airport's strategic objective of becoming the domestic and international airport of choice for London.
"Quantum Plus helped us achieve our challenging cost and timescale objectives. They have worked closely with us at every stage of the process from RFP development, supplier evaluation and selection, contract negotiation and now onto service transition. The subject matter expertise they have contributed has been invaluable and we would not have achieved our goals without them".
Head of IT Services